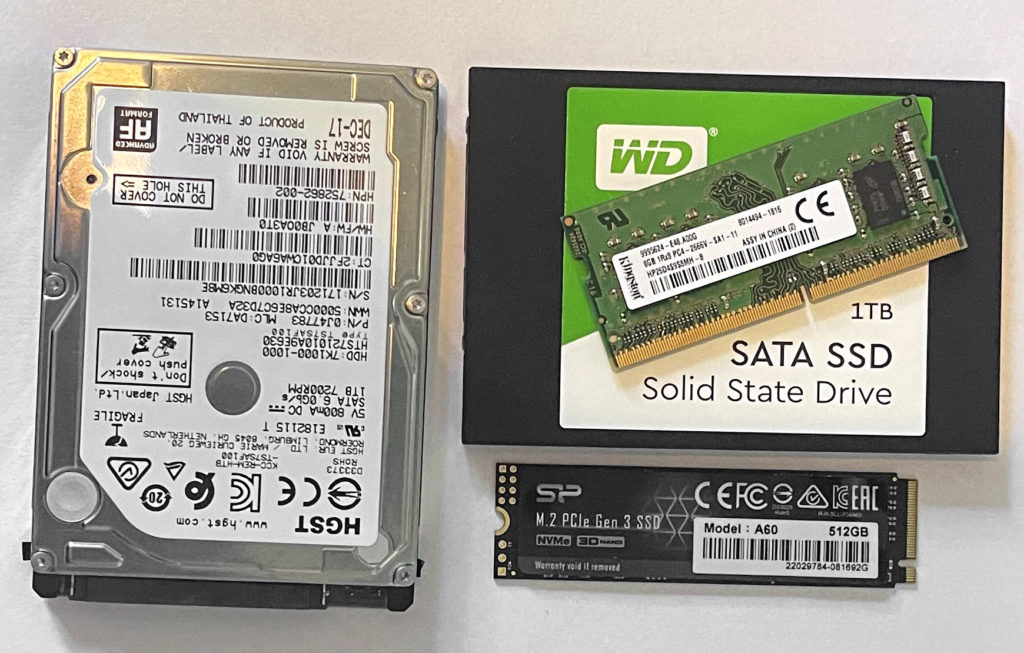 Over the years the years, when helping client's run a certain application, deal with system performance issues or upgrade computer systems the need to explain the difference between Storage and Ram has presented itself a number of times; many people don't understand that there are different types of memory that perform their own unique functions.
Next time the need to explain memory to a client arises, try using this example:
Storage (Hard Disks, CD/DVDs, Flash Drives and Memory Cards) is like the information printed in a book or magazine, it's there waiting to be accessed. RAM is the thought process used when reading the book. As you read the words are processed and stored in your mind. If you don't have enough RAM, it's like being really tired and your brain can't process the information quickly. When you don't have enough storage it's like having a small bookshelf without enough space to shelve your books and magazines, so you pile them up on top of each other until there is no more space and you can't keep anymore and finding the one you want takes much longer.