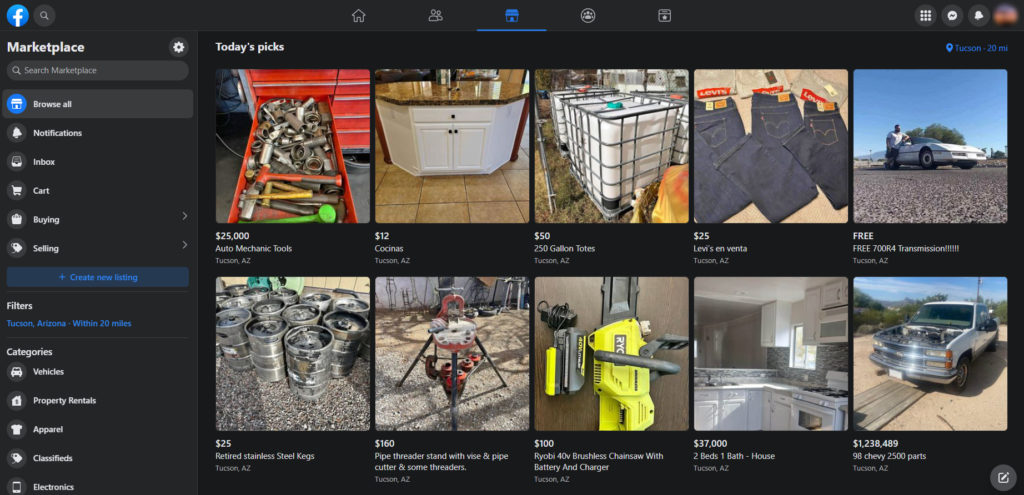 So this one is really simple, why would anyone need you to call them when they are communicating with you via Facebook Messenger? The same goes for Craigslist, if they are texting you, why do they need you to email them?
This Facebook Marketplace Identity Theft Scam has been dubbed the Google Voice scam by the FTC.
Here is how it works; scammers target people posting items for sale on sites like Craigslist or Facebook Marketplace. They contact you via Text or Facebook Messenger saying they want to buy the item. When you respond, they reply with something to the effect of "I need to verify you are real, or call me, or email me". Their goal is to get you to provide them with a Google Voice Verification Code.
This Google Voice scam has become increasingly prevalent on Facebook Marketplace. In some cases a single Facebook Marketplace posting might receive as much as 95% or more in scammer responses. Even though Facebook does little to combat these scammers, they do have a function where you can report the scammers to make their attempt to scam people a little harder.
Unfortunately, if you do it too often, Facebook may actually penalize your listings. After a productive day of reporting dozens of scammers the listings stopped receiving clicks and when viewing from other Facebook user's accounts the listings couldn't be found.
So, what's the Goal of the scammer? Most often these scammers are after a Google Voice verification code and other information about you. If a scammer gets enough of your information, they could pretend to be you to access your accounts or open new accounts in your name.
Here is an example Text Message from a Craigslist Scammer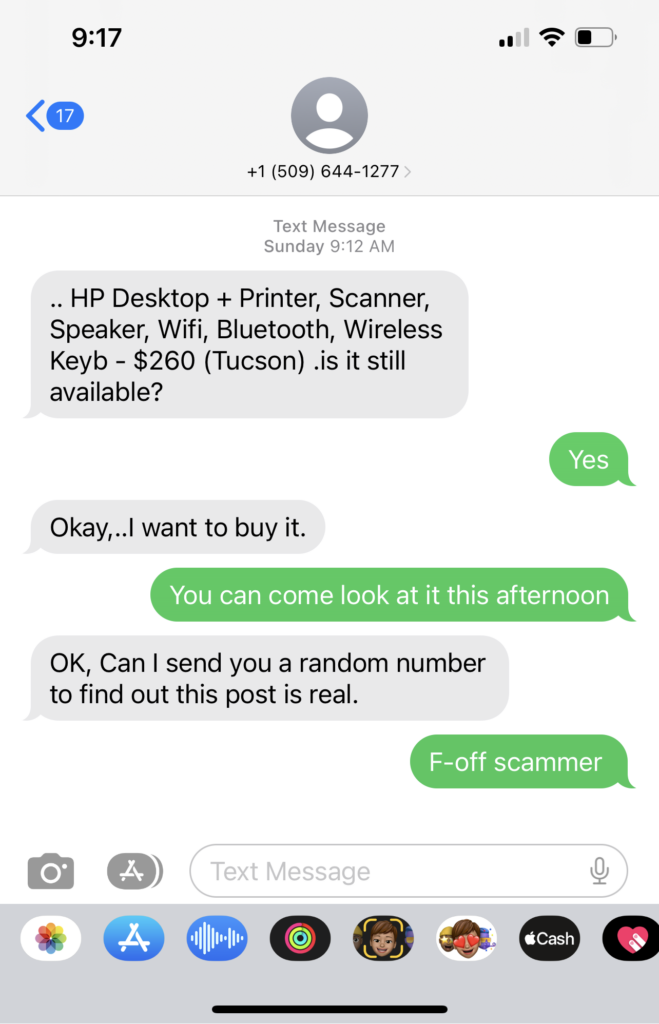 Scammer:
.. HP Desktop + Printer, Scanner, Speaker, WWIFI, Bluetooth, Wireless Keyb – $260 (Tucson) .is it still available?
Seller:
Yes
Scammer:
Okay,..I want to buy it.
Seller:
you can come look at it this afternoon
Scammer:
OK, Can I send you a random number to find out if post is real.
Seller: F-of scammer
If you gave someone a Google Voice verification code follow these steps from Google to reclaim your number.